Unclear of what certain things mean when booking tickets to events?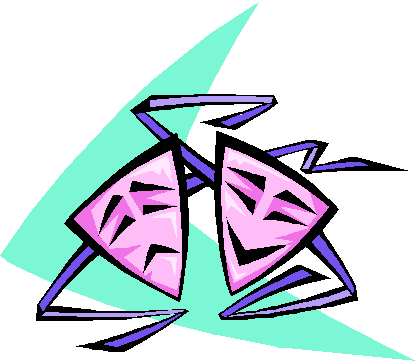 The following list attempts to address the various means of booking which you may encounter for local events. If you remain unclear on any process after reading this information, please do not hesitate to contact the Theatre Guide for further information.
Please scroll down the page, or click on the following links to jump to that section.
Booking through BASS, Venue*Tix & other ticketing agencies
BASS (Best Available Seating Service) and Venue*Tix are the two primary booking agencies for theatrical and other entertainment events in South Australia. They provide an advance ticket purchasing service, meaning that you can only buy your tickets from them, and not reserve seats ahead of paying for them.
Both have a number of outlets which you can visit in person to purchase tickets and check out the flyers and/or brochures on display which advertise what other shows are around or coming soon.
If you ring the BASS 131 246 or Venue*Tix (08) 8232 1299 booking number, you will need a credit card. Since both services provide for advance sales only, you can only pre-book tickets without paying for them if you are making a group book (but even in these cases, full payment is required prior to the performance date). Numbers required for a group booking vary, depending on the show.
If you need to access the services of BASS or Venue*Tix and you don't have a credit card, you can go in to one of their branches and pay for your tickets over the counter.

BASS & Venue*Tix also offer online ticketing services. To visit their websites, along with those of other, interstate ticketing agencies, please visit the links section of the Theatre Guide.
When only a phone number is given for bookings
It is rare that an amateur theatre group or a semi-professional theatre group have access to credit card facilities. If bookings are done via a phone number (excluding BASS and Venue*Tix), more times than not the service allows you to book your tickets without paying for them at the time. Tickets are held at the theatre box office and you pay for and collect them when you arrive for the performance. In these instances, you are required to arrive at the theatre box office at least 15 minutes before the commencement of the performance to collect the tickets. If it happens to be a full house that night, your tickets will be released for general sale after this time.
Many people don't book in advance because of the misconception that they will need a credit card. Although this may be the case in some instances, you'll usually find that it isn't so. If a production is using both BASS/Venue*Tix and a secondary phone number for bookings, you can probably ring the secondary number to book without paying over the phone.
If you are unsure, ring the booking number and asked if a credit card is needed.
Using e-mail to book your tickets
Some theatre companies who maintain their own web presence, and most ticketing agencies have an on-line booking service, allowing you to book via e-mail.
Again, depending on whether or not the company has credit card facilities, you may be able to book now and pay at the box office when you arrive for the performance. In these circumstances, which are particularly common with community/amateur theatre companies, your tickets will be reserved and held at the box office for you. Alternatively, you may be asked to send a cheque or money order through the post to confirm the booking.
If you want to book via e-mail, go to the relevant company's or event website and see what they say. Usually, it's spelt out pretty clearly what to do. If they don't tell you the available payment methods, assume that you can book now and pay when you arrive for the performance. They'll soon contact you to give you the relevant options if payment is needed prior to the performance!
Keep in mind also that group bookings usually do need to be paid in advance rather than on the night of the performance. If organising a group booking, enquire with the company about group discounts which are almost always available, and ask when the deadline for payment is.
Contacting the company for more information
Sometimes you just want more information but the only contact listed is for bookings.
Fear not! The people handling the bookings are usually knowledgeable enough to answer your questions on the show or company and they're more than happy to just answer a few questions rather than taking a booking.
Unlike sales people, booking officers aren't usually there to try to convince you to buy the tickets - just to take the bookings, so you won't be pressured into buying. Ring the number or send your e-mail and you're sure to get a welcoming response. If the person at the other end can't answer your question(s) you'll either be referred on to someone who can answer them, or they'll find out and get back in touch with you.
The other alternative is to e-mail the Webmaster of the site, if one is listed. Since he/she is maintaining the Website, he/she should also be able to answer most of your queries.
Remember - ultimately, companies want your business and patronage. By being helpful this time, they may get a ticket sale out of you next time!