The Theatre Guide's Discussion Group is open to anyone who wishes to be involved in e-mail based discussions and information sharing.
By joining the Discussion Group, you send your e-mail to one e-mail address only, and it is automatically distributed to everyone who has registered. It's a great way to share information or ask a question which will reach experts in the field. Likewise, to respond to a question someone else has asked, simply use your "reply" button and your answer will automatically be distributed to everyone in the Group.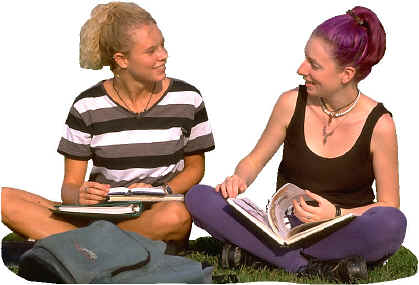 It is through this sharing of knowledge and information that the South Australian arts community can keep in touch and learn form each other.
The Discussion Group is particularly aimed at those involved in the Arts and those wishing to get involved. If you are an avid theatre-goer only and are happy belonging strictly in the audience, then please consider joining up for the Theatre Guide's newsletter instead.
Please note that although the Theatre Guide will not sell or share your details with any third party, your e-mail address will be visible to other members of this Discussion Group whenever you post a message to it.
For the sake of courtesy, please familiarise yourself with the conditions of use and preferred topics for the Discussion Group, listed below.
To join, please send a blank email to:
atg_discuss-subscribe@yahoogroups.com or contact the Theatre Guide for assistance.
Conditions of Use
The primary condition of participating in this Discussion Group is that you respect other people's views and opinions, and that you use common sense at all times. Remember that this Discussion Group is open to people of all ages.
The debate of issues is encouraged, however participants are expected to do so without resorting to negative personal comments, abuse or negating another person's beliefs.
Please respect participant's privacy. Personal comments posted to this Discussion Group are not to be repeated in any formal or public manner (media, etc) without the prior permission of the member who made the comment.
Discussion Group member's e-mail addresses are not to be distributed or used for the any purpose whatsoever other than mutually-agreed personal contact.
You are also requested to refrain from using any language which may be offensive to other participants.
Information acceptable to send to this Group includes:
Views expressed through this Discussion Group do not necessarily represent the views of the Theatre Guide. Each participant accepts full responsibility for any material or comments they post to this Group.
Please note that anyone found to be abusing this mailing list will be automatically removed after the first offence. Please keep all requests, information or other postings strictly related to theatre and the Arts, particularly in South Australia. Spamming the Discussion Group is also not permitted.