Welcome to the website of the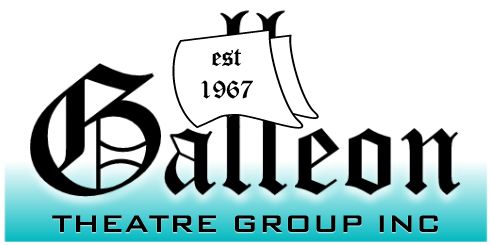 Established 1967
We are a community theatre group located in the south-western suburbs of Adelaide, Australia with more than 30 years of affordable entertainment behind us - no small achievement for any community theatre group. And although we may not be the longest running group in Adelaide, we're certainly one of the strongest.
From Galleon's humble beginnings to its current success and following, our secret has always been the inclusion of "fresh blood" and our readiness to experiment and provide one of the biggest ranges of plays any group has to offer.
We pride ourselves on the number of locally written plays and premieres that we produce annually and we're always happy to accept and train up anyone with an interest in theatre. Our "no experience necessary" motto means just that. After all, the more people we train up, the bigger the pool of talent we have to call on.
So feel free to browse this site and drop us a line. Your feedback is very important to us. And while you're here, if you'd like to make a booking, please do so.
Thank you for stopping by. Enjoy!
E-mail: kcac@ozemail.com.au
This website: http://come.to/galleon/
Member of the

This website maintained by Mark Hallam